From Book to Stage to Screen: The National Theatre
THE CURIOUS INCIDENT OF THE DOG IN THE NIGHT-TIME is about a teenager with Asperger's, a whiz at math, who dreams of being an astronaut. The National Theatre's production is staged to reflect Christopher's mind–with large words and swirls of numbers projected onto the stage which he counts to calm himself down when he gets overwhelmed. Flashing lights and loud sounds stress his sensitivity to the outside world; he prefers to be alone, where no one can touch him, which is why being in a capsule in outer-space appeals to him.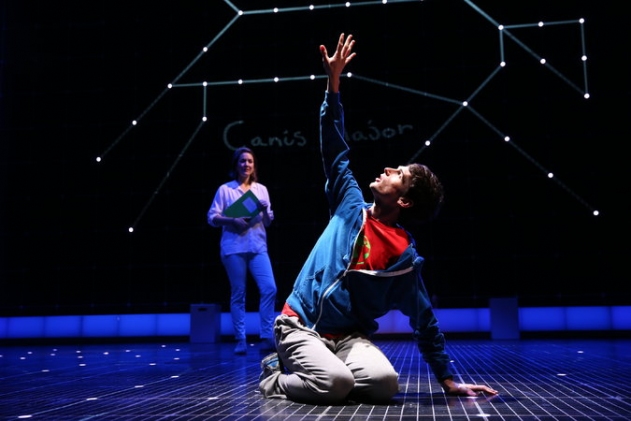 The play is based on a best-selling novel by Mark Haddon published in 2003, and was adapted for stage by Simon Stephens. Beautiful dance moves lead actors across the stage. There is the shameless use of cute animals, namely a puppy, but more unusually a pet rat who is very clean. Secret doors in the stage walls reveal the different parts of an intricate train kit Christopher puts together which spans the stage to represent London, where the play is set. Directed by Marianne Elliott, THE CURIOUS INCIDENT stars the fresh-out-of-school Tyler Lea, Andrew Long, and Rosie Benton, and runs at the Barrymore Theatre on Broadway, and also in London. It won the Tony for 2015's Best Play. The book has already been optioned for film by David Heyman and Steve Kloves of HARRY POTTER.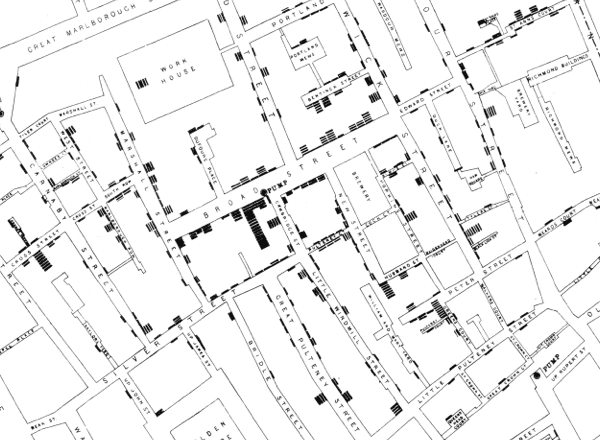 The National Theatre is developing another science-themed play which is in very early stages with support from the Sloan Foundation: THE GHOST MAP is a new musical based on the true story of John Snow, the father of epidemiology, the study of the origins of disease. In 1854 in London Snow helped solve the cholera outbreak–deducing it was spread through drinking water instead of by air. The musical is being adapted from Stephen Johnson's book The Ghost Map: The Story of London's Most Terrifying Epidemic–and How it Changed Science, Cities and the Modern World by Ryan Craig, and will be directed by Bijan Sheibani. Scientific advisors are: Sandy Cairncross, Professor of Environmental Health, London School of Hygiene and Tropical Medicine; Katie Greenland, research fellow, London School of Hygiene and Tropical Medicine; John Powell, Associate Professor Nuffield Department, Primary Care Services, Research Associate, Oxford Internet Institute; Val Curtis, Director of the Hygiene Centre, London School of Hygiene and Tropical Medicine; Jeremy Farrar, Director of the Wellcome Trust. Further development of the script is planned for this year: the Theatre is holding workshops to develop the relationship between script, music, and design.
The National Theatre was founded in 1963 and stages 25 new productions each year in its three theatres. THE GHOST MAP is likely to be produced by The National Theatre in 2017.