December Science & Film Goings On
This is a monthly listing of scientifically-themed cultural offerings. Here is a selection for the month of December of cinema with creative takes on the world of science and film. Stay tuned to Science & Film for reviews, updates, and articles on some of these goings-on:
SILICON CITY: COMPUTER HISTORY MADE IN NEW YORK
At the New York Historical Society is an exhibition called Silicon City, about places—from IBM to Bell Labs—which incubated the first experiments in film and established New York as a hub of innovation. There originated Lucasfilm and its subset, the Special Effects Computer Group which became Pixar. The first digitally created animations were done by Lillian Schwartz during a 30-year-residency at Bell Labs.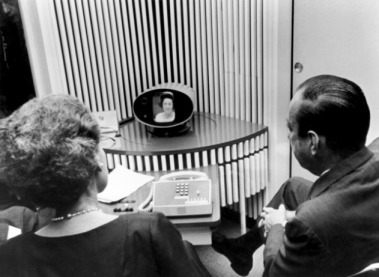 ANOMALISA
Charlie Kauffman, director of the perennially interesting science film ETERNAL SUNSHINE OF THE SPOTLESS MIND, has a new feature film, ANOMALISA. It explores a psychological disorder known as the Fregoli Delusion characterized by frightening thoughts that everyone around you is the same person in disguise. The animated film used 3-D printers to make the characters.
CONCUSSION
Will Smith stars as a football player in this Christmas film that deals with the tough reality of brain trauma. CONCUSSION is based on a true story of the doctor who made the first discovery of Chronic Traumatic Encephalopathy found in many NFL players.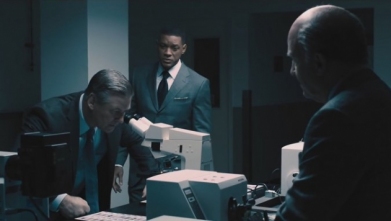 THE DANISH GIRL
THE DANISH GIRL is a British film starring Eddie Redmayne, last seen as Stephen Hawking in THEORY OF EVERYTHING, as a transgender woman undergoing one of the first sex reassignment operations.
THE GOOD DINOSAUR
THE GOOD DINOSAUR is a new animated Pixar movie which takes viewers on a journey into a what-if world populated by dinosaurs and Neanderthals. This is like a contemporary relative of the classic children's film THE LAND BEFORE TIME.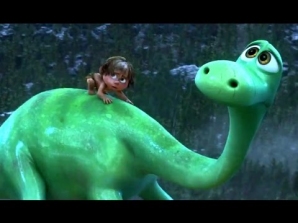 JOY
JOY, a David O. Russel film, will be released on Christmas. The film is based on the true life of the prolific inventor Joy Mangano, played by Jennifer Lawrence.
VICTOR FRANKENSTEIN
A lot has been done on Frankenstein, the classic story that is a particularly rich subject. This film is told from Igor's perspective—though YOUNG FRANKENSTEIN did that too, it didn't have Daniel Radcliffe who, according to a New York Times review, "cleans up nicely" in the role.