Heinz Emigholz's new film STREETSCAPES [DIALOGUE] unfolds as an interchange between a therapist and a film director. Emigholz and an Israeli psychologist, Zohar Rubinstein, spoke over the course of two years and then distilled the conversation into a two-hour script, directed and shot by Emigholz, and acted by John Erdman and Jonathan Perel. The action of the dialogue is done with hopeful intent–to break through a creative blockage. As Rubenstein writes, "We could both witness how the post traumatic testimony gradually became a post traumatic growth."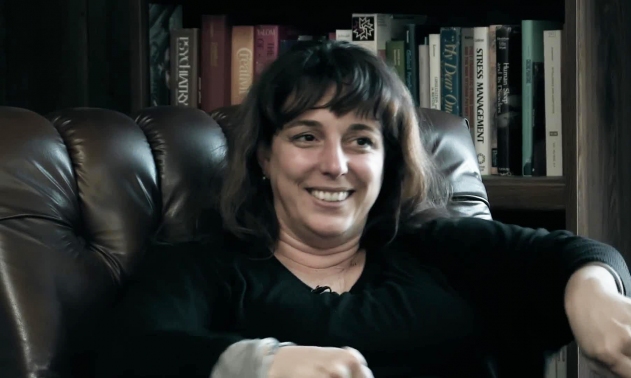 Also dealing with trauma in a therapeutic setting is Lynn Hershman Leeson's documentary TANIA LIBRE. In a more direct form than Emigholz, Leeson films live therapy sessions between Cuban performance artist Tania Bruguera and Post Traumatic Stress Disorder (PTSD) specialist Frank Ochberg. In Ochberg's New York office, Bruguera speaks about the harassment she has suffered from the Cuban government and its censorship of her work. She discusses the revolutionary potential of art; Emigholz also analyzes his relationship to his work–he has always been interested in filming architecture. Both TANIA LIBRE and STREETSCAPES [DIALOGUE] premiered at the 2017 Berlin International Film Festival.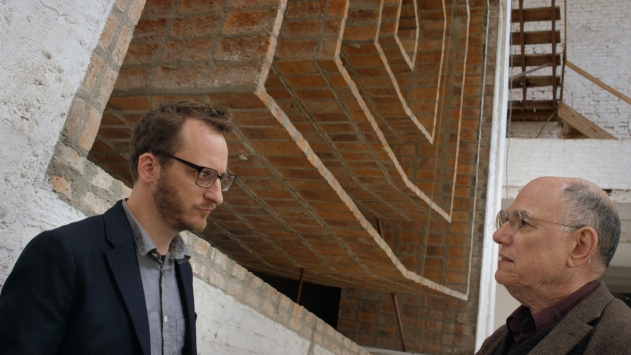 Emigholz filmed STREETSCAPES at sites in Uruguay and Berlin designed by three architects who often express social ideals in their buildings. Julio Vilamajo built the Argentine-Uruguayan Confraternity of Buenos Aires and was a consultant on the United Nations Headquarters in New York. Eladio Dieste designed a number of modernist churches in Uruguay. German architect Arno Brandlhuber also designs spaces for public knowledge sharing including the Neanderthal Museum in Germany. The architecture is as strong a presence in the film as the two subjects.
STREETSCAPES [DIALOGUE] will make its North American Premiere at Film Society of Lincoln Center's fourth annual Art of the Real festival. Heinz Emigholz will be in person at the screening on April 30 at 4pm. The film was written, directed, filmed, and edited by Emigholz. Zohar Rubinstein co-wrote the script. Till Beckman assisted with filming and editing.
For more, read Dr. Heather Berlin on Science & Film about how Virtual Reality is being used to help sufferers of Post Traumatic Stress Disorder.