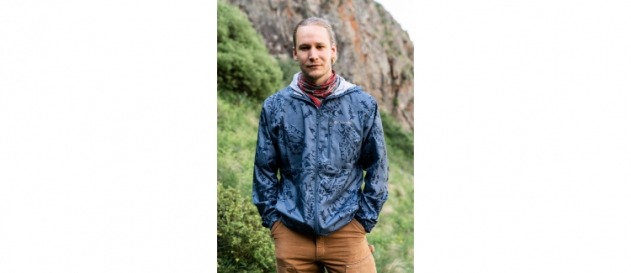 Cole Smith

Cole Smith is a writer and director from Charlotte, NC. He is a graduate of the U.S. Air Force Academy and served as an Air Force officer from 2012 to 2017. He is an M.F.A. candidate in Screenwriting at Columbia University in New York City.
Cole is the recipient of the 2021 Sloan Screenplay award for his feature script "Damascus," which tells the story of a 1980 Titan Missile explosion and is informed by his five years of personal experience as an Air Force nuclear missile operator.
He is also a published essayist. His work, "Space Age Conceptions of Time in Alfred Hitchcock's 'Vertigo'" went on to publication in "Interdisciplinary Humanities" and his biography of Alfred Hitchcock appeared in the Alfred Hitchcock Volume of "Critical Insights."
In addition to his work as a filmmaker and essayist, Cole is an accomplished rock climber and alpinist. He is also a motorcycle enthusiast who, for about 6 months, lived off of the back of his dual sport motorcycle as he drove the American West.