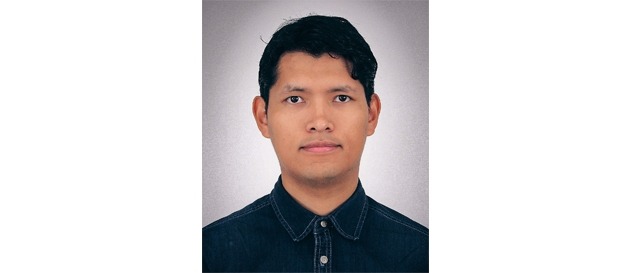 Rommel Villa

Rommel Villa is a director, producer, and writer born and raised in Sucre, Bolivia. His interest in telling stories started when he was a kid, creating fictional stories about his family having superpowers and fighting poverty, drugs, and corruption. Former coordinator at PASCAR, where he interviewed victims of prostitution, cancer, human trafficking, and HIV/AIDS, Rommel wrote and directed award-winning plays inspired by society's taboos and social issues. His notable work includes THE FRUIT AND THE TREE (2015) and THE PASSION OF CHRIST (2014), both of which won Best Play and Best Director at the Catechistic Dramatic Festival in Bolivia. After serving in the military for a year, Rommel went to college to study Systems Engineering. His interest for technology wasn't as strong as storytelling, so after a semester of Art and Video Production studies in Chicago, IL, Rommel was admitted to USC's School of Cinematic Arts' MFA Production program.
At USC, Rommel continues to focus on projects about misrepresented communities around the world. His personal goal is to show the world the beauty of the Hispanic community and the uniqueness of their traditions and believes. Rommel was awarded the Lionsgate-Televisa Grant, a grant that supports emerging Latino filmmakers. His previous writing/directing work includes THE BURIAL, a short film about a Latina woman who after mistakenly being declared dead, tries to communicate with the outside world to prevent her body from being buried. SLEEPLESS NIGHTS, a short horror about a woman who deciphers a radio host's sinister intentions with the help of her Latina friend. BE MY LIGHT, a music video for Russian-American singer Marina V, and SKETCHWORLD, an Augmented Reality commercial for Microsoft.
Rommel also interned at Vox Pop films, where he worked as a Production Assistant and Assistant Editor. In his last semester at USC, Rommel was awarded a directing grant that funded his thesis film called TEDDY MATE, the story of a unique couple in a magical and conservative world where teddy bears transform into humans to become people's partners in life. Rommel's next project is a historical short film called SWEET POTATOES, which follows the story of Luis Miramontes, the Mexican scientist who synthesized the main component of the birth control pill. The project will be fully funded by the Sloan Foundation. In his free time, Rommel enjoys going away from the city, looking for restaurants with genuine Latin food, margaritas and great music that will bring back memories of home.