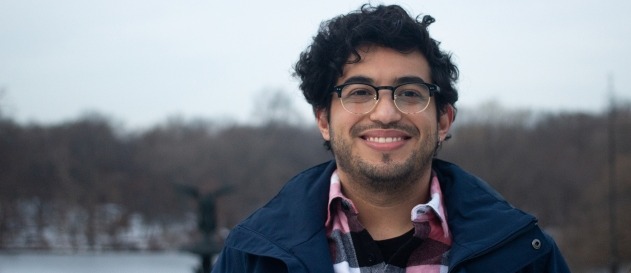 Fernando González Ortiz

Fernando González Ortiz is a U.S.-based Latino producer, who was born and raised in Caborca, a small town in the Sonoran Desert of Mexico. He earned his BA at Tec de Monterrey, at its Guadalajara Campus, where he studied communications, film and digital media. While at university, he produced his first short film, Entre Broma y Broma (2014), which was selected by 15 festivals, including Cheries-Cheris (2015), San Diego Latino Film Festival (2016), and KASHISH Mumbai International Queer Film Festival (2016). He was also asked to serve on the Mezcal Jury of the prestigious Guadalajara International Film Festival.
After graduation, Gonzalez worked for several years in the Mexican TV and film industry as a production coordinator, prop buyer, and script supervisor for Desde Mexico Films, Faro Media Group, and LosFX, interfacing with diverse roster of clients, including Bravo Network, MTV, The Travel Channel, Advertising Week, Cartoon Network, and Seeso.
These experiences fomented a determination to produce Latinx and genre movies and television shows that defy expectations and expand storytelling beyond the white and western film canon. In 2019 he was awarded a Fulbright Scholarship to pursue an MFA in Creative Producing at Columbia's Graduate School of the Arts. Since then, he has produced several short films, and he is currently developing and financing his first feature length film.