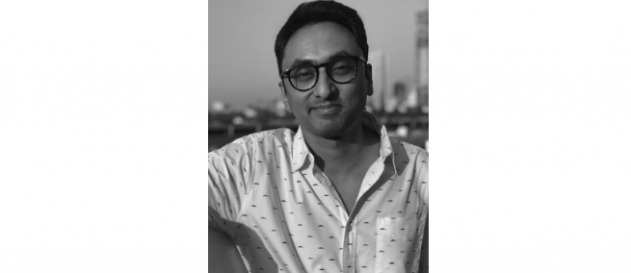 Rahul Chittella

Rahul V. Chittella is an independent writer, producer, and director based out of Mumbai, India. He was the director and executive producer of the Global Lives Project, India in 2019, after which he worked extensively with the United Nations Documentary Program at the United Nations headquarters in New York City. Since 2010, Rahul has collaborated with the prolific filmmaker, Mira Nair, as her creative and producing partner on projects like The Reluctant Fundamentalist, Words with God, Nafas, Queen of Katwe, A Suitable Boy. He is one of the producers of the Monsoon Wedding Musical premiering at the prestigious Roundhouse Theatre in UK in July 2020.
Rahul has recently written and directed Azaad, a thirty-minute film featuring the Indian National Award-winning actor Atul Kulkarni (Hey Ram!, Chandni Bar, Rang De Basanti) along with Sakshi Tanwar (Dangal), Siddharth Menon (Peddlers) and Nandu Madhav (Harishchandrachi Factory). Azaad was India's first film to be screened by UNESCO at the prestigious World Press Freedom Day forum in Jakarta, Indonesia and was also picked up by the Cinema for Peace Foundation, Berlin for several screenings across Europe. Azaad has won awards at film festivals across the globe, including the International Film Festivals of Zanzibar and Stuttgart.
Rahul is currently developing a period drama set in India for an OTT platform and is mounting his directorial feature film titled Gulmohar.