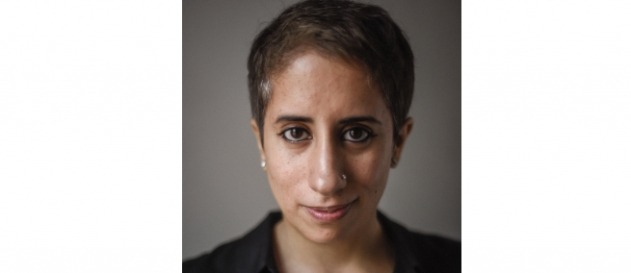 Guneet Monga

Voted as one of the top 12 women achievers in the Global Entertainment industry by the Hollywood Reporter and among the top 50 Indians changing India by India Today. Guneet has been a force to reckon with and a game-changing producer in Indian cinema.
Guneet started her career in production with international projects like Murder Unveiled, Valley of Flowers and Partition. She has since been associated with a number of path-breaking films in India, Say Salaam India is her first venture as a Producer followed by Dasvidaniya. In 2009, Guneet Monga partnered with visionary director Anurag Kashyap and produced 23 feature films in 4 years, including the critically acclaimed Gangs of Wasseypur I & II that had a much talked about premiere at the Cannes film festival and was a major success at the Indian Box Office, which was later released as an Eight-part series by Netflix in the USA. The film carved a journey which was unheard of for any Indian film before.
Guneet Monga has been redefining films and their journeys with diverse new-age projects like Monsoon Shootout, That Girl in Yellow Boots, Shahid, and Peddlers amongst others. A torchbearer for the Indian film industry, Guneet has emerged as one of the most successful Indian producers for global projects with films such as Ari Folman's The Congress, Michael Winterbottom's Trishna and Danis Tanovic's Tigers. Her short film Kavi was nominated for an Academy Award for Live Action Short and won Best Narrative at the Student Academy Awards.
In 2013, Guneet produced The Lunchbox which became a global sensation, premiering at the Cannes film festival (Le Semaine de Les Critiques), the film was picked up by Sony Pictures Classics, garnering 23m USD in global box office. It was also nominated for prestigious BAFTA awards in the best foreign-language film category.
Guneet's Indo-French Co-Production Masaan (Fly Away Solo) won the FIPRESCI prize at Cannes in 2015 besides numerous prestigious awards in India and across the globe. An innovator at every level, Guneet is the youngest person to be conferred with the 'Most Powerful Woman in Indian Business Award' by Business Today in 2014.
In 2019, Guneet was able to take home back-to-back awards on two different shorts: an Oscar in for 'Period. End of Sentence' and two weeks later, a Filmfare award for 'Plus Minus'. Guneet won Producer of the year at the GQ Awards 2019.