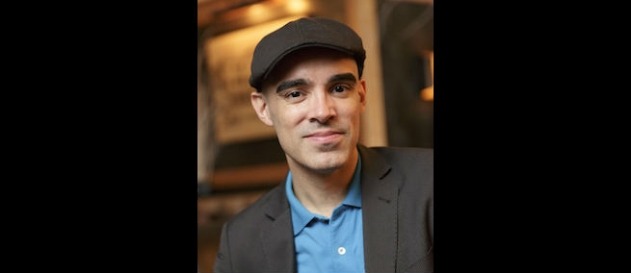 Ricardo Perez Gonzalez

Ricardo splits his writing time between his stoop garden in NYC and his window garden in LA. His first play, the story of the WWI Christmas Truce In Fields Where They Lay (dir. Brad Raimondo) was hailed by the NY Times as "gripping" and "moving drama." Since that debut, Sundance Institute selected Ricardo for their Inaugural Writer's Intensive and his Alan Turing Biopic, The Tender Peel, won him an Alfred P. Sloan Grant. He is also a new member of the Emerging Writer's Group at the Public Theater and recipient of two grants from the Lower Manhattan Cultural Council.
His produced writing credits include the drag ball musical Neon Baby (book writer/co-lyricist, Pregones 2013), Inside Out (commissioned by Pregones to address anti-gay bullying), a play about the biblical figure Hannah (2013 commission), Ashé, his Puerto Rican style two brothers myth (UP Theater, 2013), his transgender family drama La casa de Ocaso (Asunción Playwriting Competition, 2010), his BDSM drama R.A.C.K., and his short film Losses and Gains about gay male body image. Unproduced work includes his comedic play about cultural scapegoating, Name & Blame, Inc., and his play about the cutthroat world of women in academia, Plagium.
Upcoming projects include a 2014 remount of In Fields Where They Lay, and the Public Theater's Spotlight Reading of his play Red and Gold.