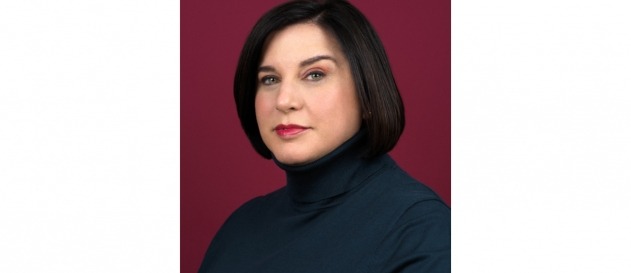 Caitlin McCarthy

Caitlin McCarthy earned her Master of Fine Arts in Creative Writing from Emerson College, which is ranked by U.S. News & World Report as one of the best graduate programs in the country. As an American, she is a member of the Métis Federation of Canada; and she holds a Certificate of Aboriginal Status card through the Ontario Métis Family Records Center (OMFRC).
An award-winning screenwriter at international film festivals and labs, Caitlin has written feature screenplays including: Wonder Drug, now heading into production with Rhino Films and producer Stephen Nemeth and previously a "Featured Script" on The Black List website, Bitch List honoree, "Overall Top 1% All-Time" screenplay on Coverfly, and among the Top 10 highest scoring women and Top 50 screenplays in the Academy Nicholl Fellowships in Screenwriting competition; A Native Land, promoted as a "highly-rated script" by The Black List website, selected for a Mass Cultural Council Dramatic Writing Fellowship, and among the Academy Nicholl Top 10%; and Resistance, promoted as a "highly-rated script" by The Black List website and a participant in the Midterm Pitch for the CannesFilms Unlimited's Writers Residency in Cannes, France (partners include Canal+, Vivendi, The Black List, Festival de Cannes, Université Côte d'Azur, and the City of Cannes).
Caitlin is also writing/creating the TV series Free Skate, named "One To Watch" on WeForShe's WriteHer List; and partnering on writing/creating the TV series Gaels with Lynsey Murdoch (BBC Scottish Voices 2020).
Caitlin's screenplays have won admittance into prestigious programs including the HamptonsFilm Screenwriters Lab, where Wonder Drug was selected as an Alfred P. Foundation script and chosen for a live staged reading of select scenes starring Steve Guttenberg at the Hamptons International Film Festival; the Women in Screen Workshop, led by the Australian International Screen Forum in New York; the MTV/WIF TV & Media Outreach Program; and the Atlanta Film Festival Screenwriters Lab.
In addition to screenwriting, Caitlin serves as an educator at a high-poverty urban public high school with universal free breakfast and lunch. Prior to education, Caitlin worked in public relations, where she fostered relationships with the press and crafted messages for companies that were delivered worldwide.
Caitlin is represented by Barry Krost of Barry Krost Management (BKM).