This year's edition of the venerable New York Film Festival (its 51st!) features an intriguing three-film sidebar for those who enjoy their entertainment with a dash of science. Even though several films in the main selection like Her (artificial intelligence), About Time (time travel), Jimmy P. (psychotherapy/mental illness) and Real (experimental medicine) feature scientific themes, this is the first time a program devoted strictly to science has been featured as part of the festival's selections. It's also worth noting that all three films are documentaries. While NYFF always showcases a handful of nonfiction features (great works of cinematic nonfiction like Sweetgrass and Robinson in Ruins, among many others, have premiered there), the main slate is usually dominated by narrative features by celebrated international auteurs.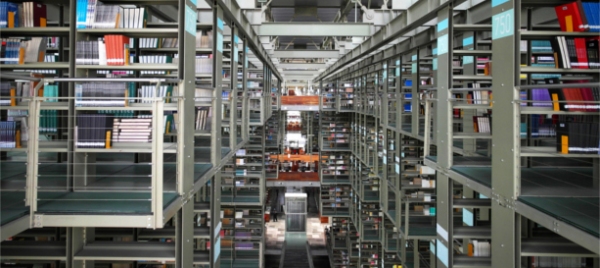 Grouped together under the banner of "Applied Science," the three films in the program, Google and the World Brain, Particle Fever and Tim's Vermeer all detail obsessive quests for knowledge. Google and the World Brain, which premiered at this year's Sundance Film Festival, looks on with a mixture of bemusement and horror at the titular corporation's attempts to digitize every book ever written. Is the company's purpose in undertaking this task malicious or Utopian? In the process of trying to comprehensively preserve, does there exist the possibility to cause irrevocable losses? As one might expect, answers from the film's surprising cast of characters vary widely.
Particle Fever, which had its first U.S. screening at the Telluride Film Festival, tracks one of the most exciting science stories in recent years: the launch of the Large Hadron Collider in Switzerland. Its director, former physicist Mark Levinson, with the help of legendary editor Walter Murch, treats the LHC's saga like an action-adventure romp injecting ever more energy into the film as the core group of scientists running the LHC come closer and closer to unpacking the universe's deepest mysteries or, perhaps, realizing their ultimate inability to ever do so.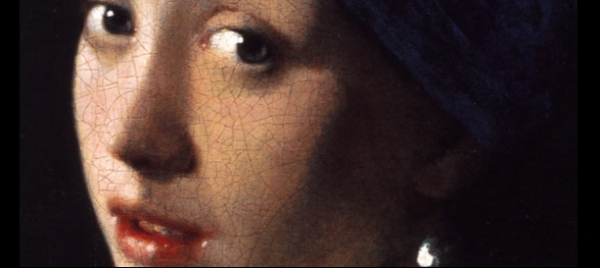 Tim's Vermeer, the first feature by Teller (yes, he of Penn and Teller fame) trains its lens on the intersection of art and science. Noted computer graphics pioneer, and Penn and Teller associate Tim Jenisen, a life-long tinkerer always into search of the next puzzle to solve, decides to investigate the astonishing photorealism of Vermeer's famous The Girl with the Pearl Earring. Some art historians have surmised that the painter relied on camera obscura technology to produce this painting, so Tim tests theory and tries to see if he can produce his own Vermeer masterpiece using the same methods.
Tim's Vermeer is slated for release by Sony Pictures Classics in 2014. We'll have more on it, and the other two films in the series, here in this space as they come into wider availability.